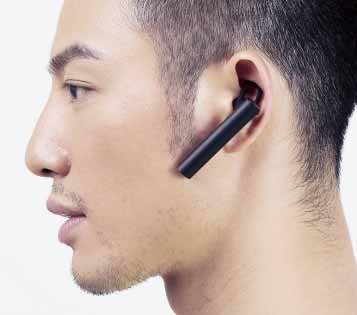 Xiaomi Mi Bluetooth Headset
Great sound quality | Lightweight 6.5g | Music and volume controls
The sleek bluetooth headset features two discreet rocker buttons for volume adjustment and music controls.
That way you have quick access to these functions without unlocking your phone.
High quality speakers
To optimize sound quality for calls and music, speaker's output structure at a narrow 3mm, so that detail in the mid and high frequencies are preserved and noise is significantly reduced.
Great sound is in the details
Every component of Mi Bluetooth Headset Basic is carefully designed to produce a natural, high-definition sound. This includes having a rounded sound cavity, high-quality Bluetooth chip, magnetized moving coil speaker, ceramic antenna, and more.
Nano-coating technology, Durable and oil-resistant
Whether it's in your ear, hands, pocket, or bag, nano-coating technology provides oil resistance and reduces wear and tear on Mi Bluetooth Headset Basic.